You know instantaneous regret? That's what I felt the second I asked Tiffani to go to the beach party with me. I was not happy when she jumped on top of me and squealed with joy. And I was most certainly not happy when she forced me into having a cutesy little picnic at the park.
Tiffani: Isn't this food, like, totally delish? Right, sweetie?
It got to the point where I vowed that if Tiffani called me sweetie one more time I would stuff my "delish" food in her face.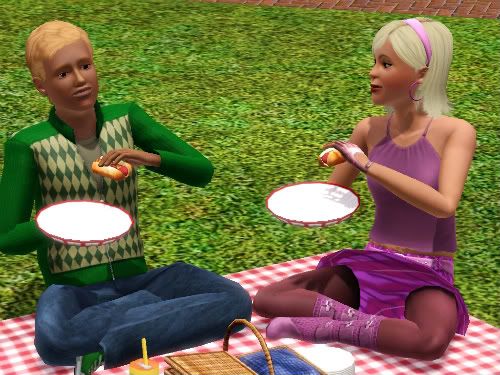 Time went by very fast. Probably because I was dreading spending time with Tiffani. It felt like seconds and then suddenly it was the day of the beach party.
I got there on time but postponed heading out to the beach. Instead, I decided to practice a little chess before. Anything to put off the torture for another minute. Then, to my surprise, I heard a voice interrupt my intense one-sided chess match.
Selena: Can I play?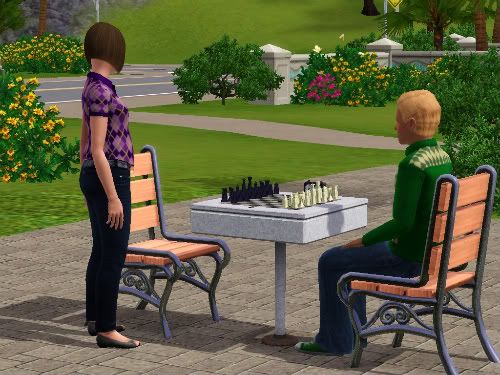 What was I going to do? I couldn't say no... okay, so I could've, but I'll admit it, I kind of wanted to see if I could beat her. Because I'm pretty good at chess, and this could be my one and only chance to defeat her. We agreed to play to the best of three games.
We both won a game. I desperately wanted to win the third one so I could be declared the winner. I surveyed the empty table, wondering what strategy I could change. We were so well-matched it was eerie.
That's when I realized the bizarre thing: I was having fun. It had been ages since I'd played chess with anyone but Mom, and she was usually too busy. Not only that, but Selena was a good competitor. Challenging and smart, yet never bothered when she lost. After each game we went over our respective moves and what each of us did wrong. I wished we could play all day instead of going to the party.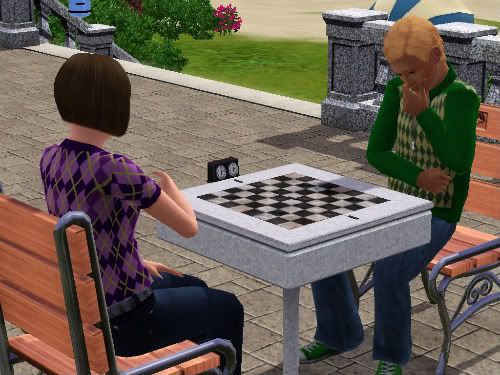 I won the last game. I expected to feel intense joy for finally getting one over Selena, but all I really felt was pride in playing the game well and a bit of regret that it was time to leave.
Selena: Congrats, you played well!
Me: Thanks, you too!
And the funny part was, I meant it. I genuinely wanted her to know that she did well too. What on earth was getting into me?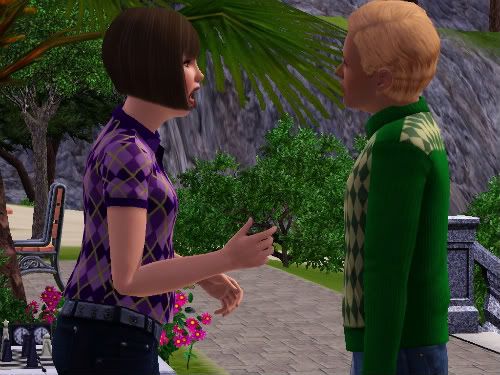 I don't think she wanted to go to the party either, because both of us kept the conversation going.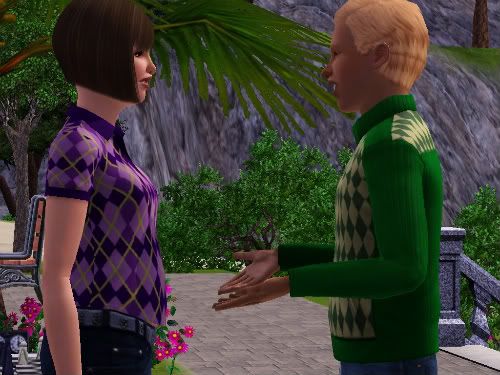 I even got her laughing by talking about my family. She was a great audience, and she seemed to appreciate my absurd stories. I was surprised, to be honest. Most people look down or shift on their feet and it's clear they're bored. But Selena seemed to find it genuinely hilarious, so I kept going.
Of course, we did have to go to the party. Tiffani had been calling me frantically, and judging by the beeps from Selena's phone I'm sure Tanner was doing the same.
My mood decreased times ten million when I saw Tanner's arrogant, slimy, dumb face. I hated him, and the way he dyed his hair platinum blond and used copious amounts of hair gel to mess it up artfully. It's clear he thinks he's so cool. He also insisted on wearing pink eye contacts to make some kind of statement. I'm not sure what the statement was, but I frequently heard girls in the hallways oohing over how committed he is to his cause, so I'm sure it's something honorable. Though I'm pretty sure it's just a calculated method to get girls.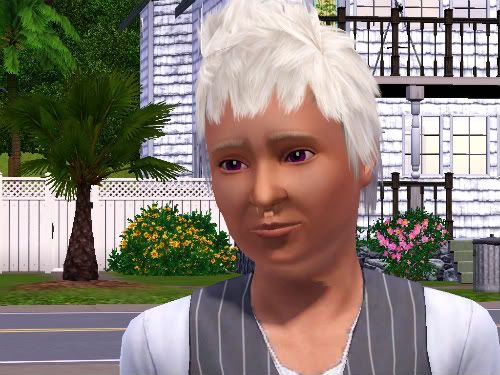 The party was in full swing. I could tell Tiffani was a little miffed that I was so late, and that I walked in nearly the same time as Selena, but she quickly forced me to dance.
I have to admit though, something kept drawing my eyes back to Selena and Tanner. Tanner was doing some super dumb dance moves, while Selena tried (yet failed) to redeem them with her more skilled dancing. What inspired her to bring him to the dance anyway, she could've done so much better...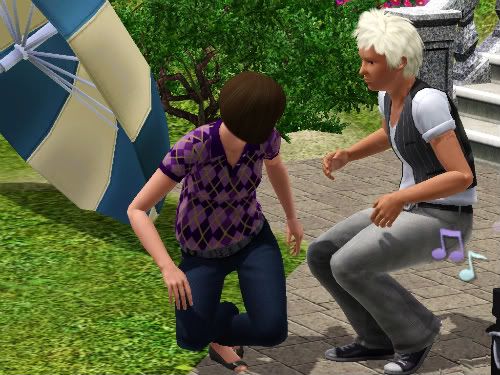 I put my back to Selena and Tanner and tried my best to focus on dancing with Tiffani. Though sometimes I could've sworn Selena was looking my way. I decided it must've been my imagination.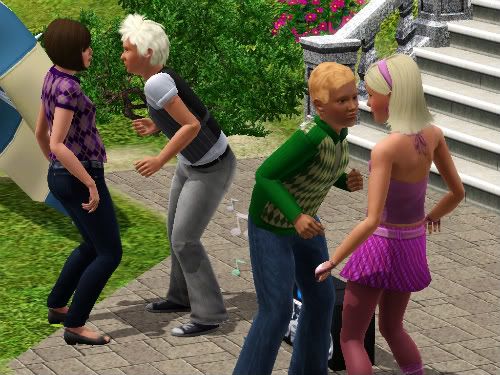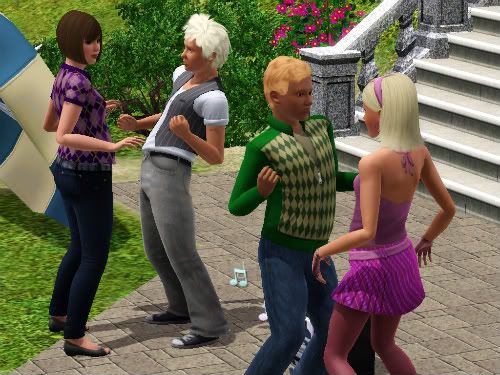 Then I broke my promise to myself and looked over to see Tanner and Selena dancing, their bodies so close together. Tanner was smiling like he thought he was about to get lucky. Something inside me just... snapped. I turned back to Tiffani, looked straight into her eyes, and kissed her.
The disturbing thing was, I wasn't focused on the kiss, or how soft Tiffani's lips were, or any of that sentimental stuff that you're supposed to pay attention to. I just kept hoping Selena was looking, hoping that she saw that I didn't care she was dancing with Tanner, that she could marry him for all I cared and I was perfectly fine with that.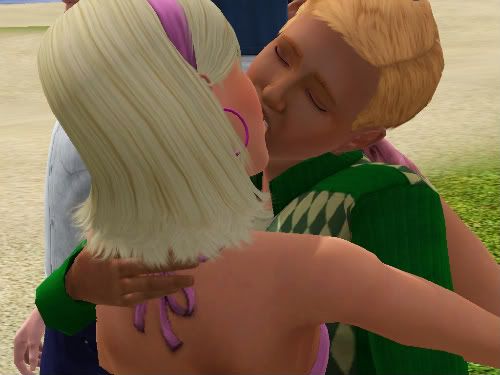 I knew she was looking. I could feel her eyes burning a hole in my back.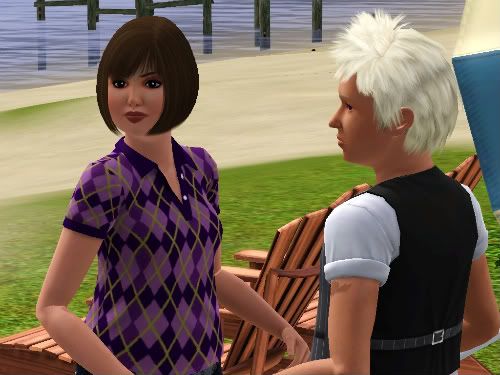 I broke off the kiss so abruptly that Tiffani seemed shocked and turned around. I had to know what Selena was thinking. I had to see her face.
But when I turned, I was faced with the sight of Selena and Tanner in a passionate kiss.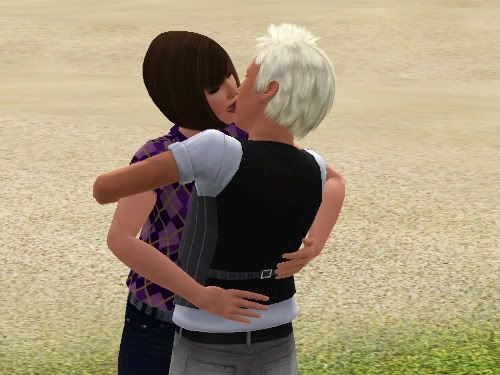 I felt nauseous and inexplicably betrayed. It was totally irrational, but I couldn't be there for even another minute.
I ran up the steps, away from the awful beach party, leaving a confused and upset Tiffani yelling for me to come back. I couldn't summon up any regret for hurting her feelings.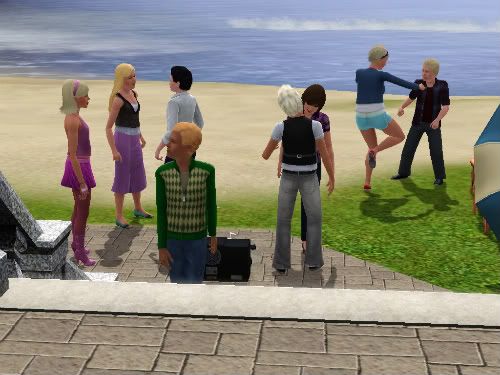 I spent the rest of the day moping around in pajamas and telling Mom (the only one who cared to ask) that I was sick. Later that night, I was so plagued by images of Tanner and Selena kissing that I actually did laundry for the first time I can remember. As a devout slob, I hate doing anything that can remotely be considered cleaning, even if the machine does most of it. But I needed something to distract me, badly, or else the image would start replaying again.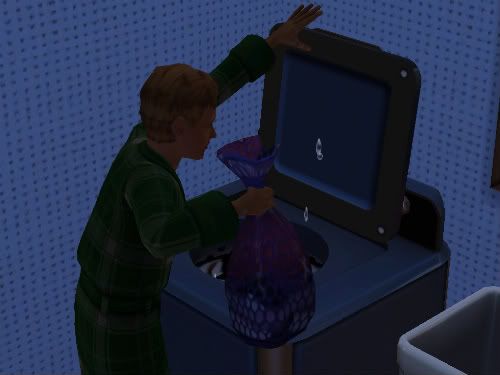 I left the laundry room and saw Mom sitting down to eat a late dinner. That's when I knew I needed to talk to her.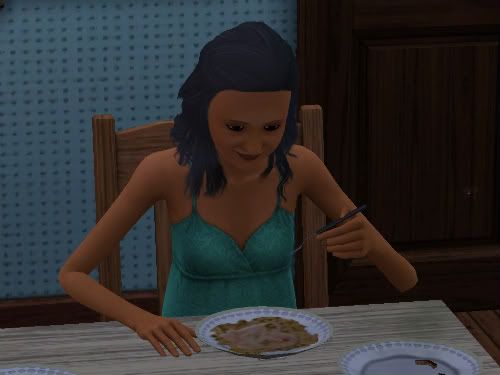 I grabbed a plate of food and started shoving it down my throat. In between bites, I started to talk.
Me: I hate it when you're right.
Mom: Yeah?
Me: I like Selena. A lot. And I didn't know it till today.
I looked down at my food, embarrassed that I'd admitted something so personal to her. I mean, I'm a teenage boy. I'm supposed to rebel against my mom and have fights and stuff, not tell her about my love life.
Mom: Curry, if this girl is anywhere near as smart as you make her sound when you're complaining about her, she'll figure it out. And call it a mother's hunch, but I have a feeling she already feels the same way back, and is just as confused and lost as you. Give it a try, and maybe she'll say yes.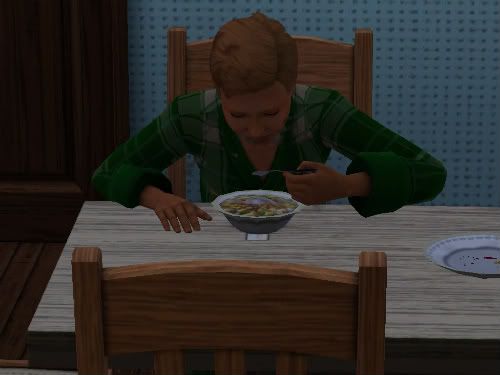 Surprisingly, Mom's corny advice actually made me feel better. For a little, at least. I mean, I wouldn't really be myself if I wasn't worrying about something...
When I went to sleep, I had the same dream as before, where me and Selena were kissing. But I skipped the unnecessary process of pretending that it was a stupid dream with no basis in reality. Instead, I wished desperately that someday it would be more than a dream.